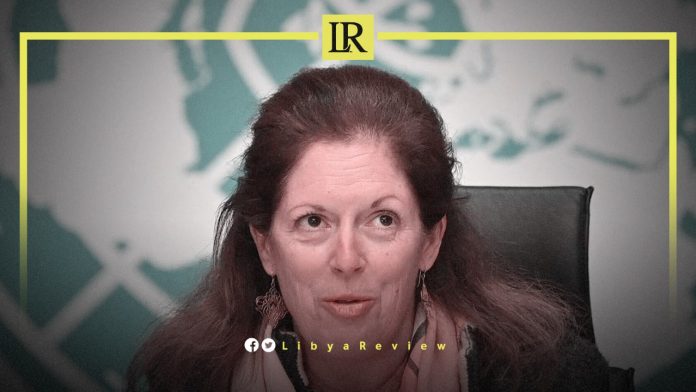 On Sunday, the embassies of the United States (US), France, Italy, the United Kingdom (UK) and Germany warmly welcomed the arrival of Special Adviser to the United Nations (UN) Secretary-General for Libya, Stephanie Williams, to Tripoli.
The diplomat previously served as Acting Special Representative and Head of the United Nations Support Mission to Libya (UNSMIL) from 2020 to 2021, as well as UNSMIL's Deputy Special Representative from 2018 to 2020.
In a joint statement, the US and European countries affirmed their full support for Williams's efforts. "We affirm our full support for her efforts to assist Libyans in holding peaceful, free, fair, inclusive and credible presidential and parliamentary elections that will pave the way for a unified and stable future for Libya," the embassies said in a tweet.
Earlier today, UNSMIL said that Williams will lead the good offices and mediation efforts and engagement with Libyan, regional, and international actors. She aims to pursue the implementation of the three intra-Libyan dialogue tracks and support the holding of presidential and parliamentary elections.
UNSMIL noted that the newly-appointed UN adviser will work with Libyan actors to help them sustain the momentum created for national elections by the unprecedented voter registration turnout, successful distribution of voter cards, and registration of a high number of presidential and parliamentary candidates.
Last week, United Nations Secretary-General, António Guterres, announced the appointment of Stephanie Williams as his Special Adviser on Libya.
Libyans have suffered long enough due to conflict, fragmentation, and division of institutions. The Libyan people deserve the opportunity to choose their own future.