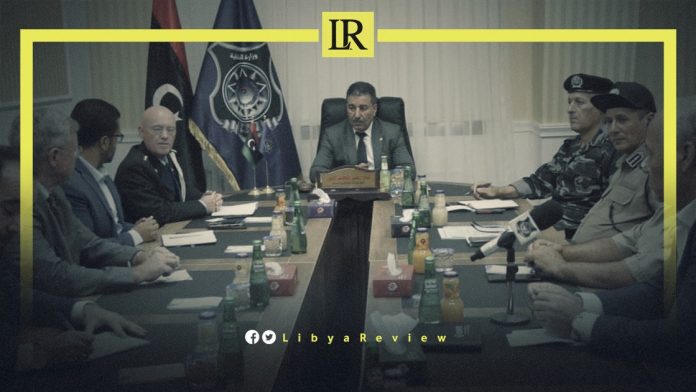 The Undersecretary of the Ministry of Interior in Libya's Government of National Unity (GNU), Bashir Al-Amin held talks with the defence representatives of the Netherlands, and the EU.
They discussed capacity building for Libyan security forces in counter-terrorism, and combatting transnational organized crime.
In June, the United Nations Secretary-General, Antonio Guterres listed Libya among conflict-affected countries where terrorist groups have undermined efforts to resolve the crises.
Addressing the Eighth Meeting of the UN Global Counter-Terrorism Coordination Compact, Guterres said that in conflict-affected countries like the Democratic Republic of the Congo, Libya, and Somalia, "terrorism has intensified cycles of violence, fuelling further instability, undermining peace efforts, and setting back development goals."
Guterres expressed "deep concern at the ongoing political polarization in Libya, which carries significant risks for the hard-won stability."
He added that this forum is "designed to better coordinate responses and approaches while sharing experiences and best practices."
Guterres stressed that "while the overall number of deaths from terrorism has declined, the threat remains." He noted that Sub-Saharan Africa accounted for 48% of deaths attributed to terrorist groups globally last year.
He also emphasised that terrorist groups like Al-Qaeda, IS, and their affiliates are "continuing to grow in the Sahel and make inroads into Central and Southern Africa. They are exploiting power vacuums, longstanding inter-ethnic strife, internal weaknesses, and state fragilities."
"In light of the political and military division in southern Libya, terrorist groups found fertile ground to move across the borders with Chad and Niger, and wage terror attacks against security forces," Guterres added.
Chairman of the African Union Commission, Moussa Faki said terrorism had increased across the continent with the start of the Libyan crisis in 2011.
Faki claimed during an extraordinary summit that the situation in Libya allowed foreign mercenaries to arrive in the Sahel region. In addition to the influx of terrorist groups that had been defeated in the Middle East.