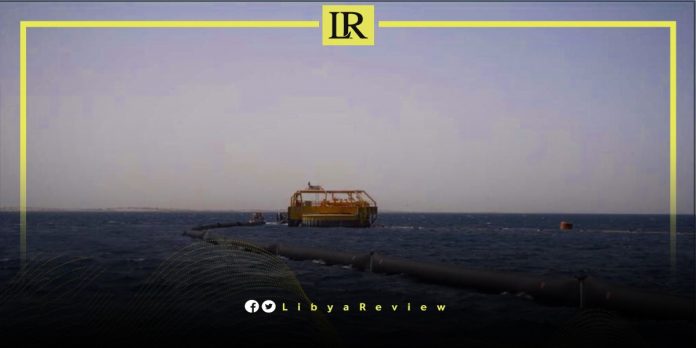 On Saturday, seven Libyan oil companies participated in a simulation exercise combating marine pollution with crude oil at the Port of Brega.
The simulation exercise for marine pollution was implemented by teams from the various participating companies affiliated with the National Oil Corporation (NOC), including Sirte Oil and Gas Production and Manufacturing Company, Brega Oil and Gas Manufacturing Company, Waha Oil Company, Zueitina Company, Ras Lanuf Oil and Gas Manufacturing Company as well as the Arabian Gulf Oil Company.
On his part, the Chairman of the Management Committee appreciated the good preparations of all departments and sections of the company. According to him they took all the necessary measures and fully coordinated with the companies participating in the exercise.
He added that this comes in line with the country's international commitments and its ratification and implementation of a number of conventions relating to the fight accidental marine pollution.
The exercise is meant to evaluate the NOC-affiliated companies on the operational, technical, and logistical levels; strengthen cooperation, coordination, and interoperability between departments. It also aims to raise awareness of the issues and interest of training in the fight against marine pollution.
Notably, Libya's production of crude oil amounted to 1,186,000 barrels, during the past few days.
The NOC said that production increased by 3,000 barrels per day (bpd). This is compared to the last production statistic issued by the corporation last week when production was 1,183,000 barrels.
Earlier this month, the NOC Chairman, Farhat Bengdara, said that they plan to increase Libya's production of crude oil to 2 million bpd.
Bengdara said that increasing production "will be achieved in accordance with a 3-5 year medium-term plan, to increase crude oil production rates to two million bpd within available capabilities."
On the 30th of June, the NOC stated that exports had ranged between 365,000-409,000 bpd. This was a result of the force majeure declared on loadings out of the Es Sider and Ras Lanuf terminals. It was also influenced production at the El-Feel oil field, following the closures of the Brega and Zueitina terminals.