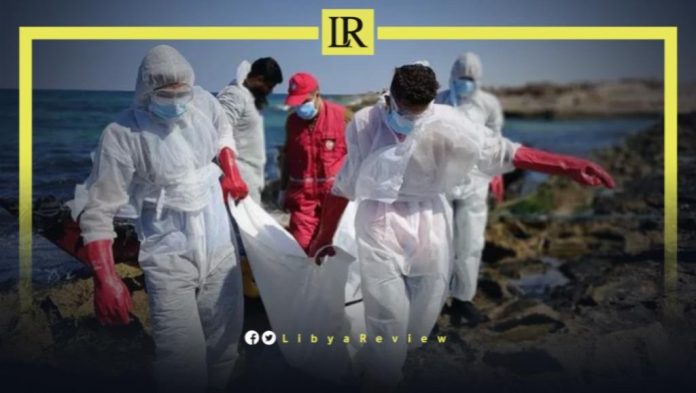 The National Commission for Human Rights in Libya (NCHRL) strongly condemned the "heinous crime" committed against migrants. This is after the Libyan authorities found 15 bodies that were burned inside a boat, and others on the beach.
"We renew our condemnation of all crimes and grave violations against migrants in Libya by gangs and human traffickers," the NCHRL Director, Ahmed Hamza said in a statement.
"These types of crimes are on the rise, and their ugliness against the victims are increasing," he added.
Notably, a security source in Sabratha told Reuters that the bodies were migrants caught in a dispute between two rival human traffickers in the city, a major hub for illegal migration across the Mediterranean.
The Libyan Red Crescent added that all of the bodies were recovered and placed in the hospital fridges to complete the legal procedures.
Libya has been suffering insecurity and chaos since the fall of the late leader Muammar Gaddafi in 2011.
The international medical organization Médecins Sans Frontières (MSF), or 'Doctors Without Borders' called for the evacuation of the most vulnerable migrants from Libya to safe countries. "Since the start of MSF's migration projects in Libya in 2016, we have repeatedly faced the same challenges: the impossibility of protecting migrants inside Libya, ensuring continuity of care for serious physical and mental conditions, and of rehabilitating victims of torture," it added.
MSF called on European and North American states, among others, to offer protection to migrants currently trapped in Libya. "A significant increase in the number of slots for resettlement to third countries of asylum should be promoted. Humanitarian evacuation and resettlement flights should be scaled up, and the relevant processes sped up, including quicker and smoother transit processes through facilities in Niger or Rwanda," it recommended.
In September, Libyan authorities announced that a boat carrying 39 migrants sank off the coast of the city of Tolmeitha, northeastern Libya. The Spokesman for the Maritime Rescue Unit in Tolmeitha, Hatem Belhaj said in statements to the LAAM media network that the migrants were of Syrian and Lebanese nationality.