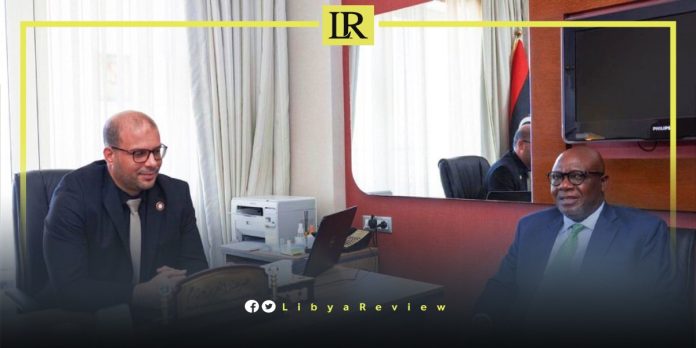 Libya's High Council of State (HCS) announced that it had adopted a number of articles of the constitutional basis, for the upcoming general elections. These articles had previously been agreed upon between the HCS and the Libyan Parliament.
The statement added that Libya's HCS Deputy Head, Omar Bushah met with the coordinator of the United Nations Support Mission in Libya (UNSMIL), Raisedon Zenenga in Tripoli.
Bushah briefed Zenenga on the articles. The statement didn't mention the details of these articles. The two sides also discussed "ways to reach consensus on controversial articles between the Libyan Parliament and the state."
Last month, Libya's Parliament Speaker, Ageela Saleh and HCS Head, Khaled with Al-Mishri to exclude conditions for Presidential candidates. "I met more than once with Al-Mishri and his two deputies, and we found a convergence of views between us, regarding the constitutional base," he said during a Parliamentarian session on Thursday, in Benghazi.
According to the Al-Araby Al-Jadeed website reported, citing parliamentarian sources, that Saleh and High Council of State (HCS) Head Khaled Al-Mishri agreed on a political initiative to form a new Presidential Council, to lead the country during the next transitional phase.
The sources explained that Saleh will chair the new Libya Presidential Council, with Al-Mishri as deputy. Another deputy from the country's western region will be chosen later.
The sources claimed that Saleh had proposed to hold Parliamentary elections before the Presidential vote, and to exclude all candidacy conditions from the draft constitution. These include military personnel and dual nationals, the sources added.
On 10 February 2022, the Libyan Parliament announced the unanimous appointment of Bashagha as the new Prime Minister. But outgoing PM Abdel-Hamid Dbaiba warned that the appointment of a new interim government could lead to war and chaos in the country. He renewed his pledge to only hand power over to an elected government.