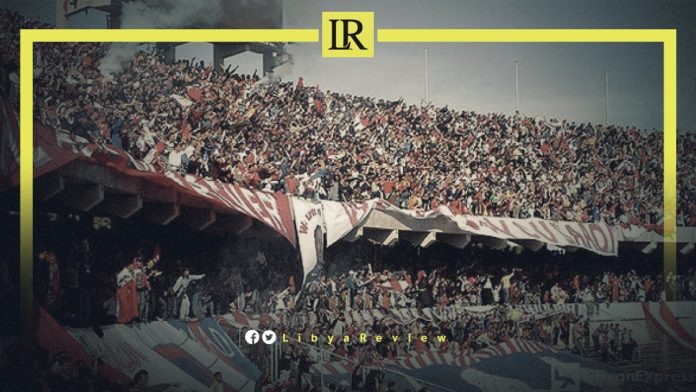 The Competition Organizing Committee of the Libyan Football Federation (LFF) announced that the remaining two matches of the 16th round of the Libya Football Cup will be held on Thursday, 13 October.
The remaining two matches of the Round of 16 will be played at the same time. In the first match, Al-Ahly Benghazi will clash with Shabaab Al-Jabal at the Ajdabiya Stadium. In the second match, Asswehly will face Al-Khums at the Abu Salim Stadium.
Shabaab Al-Jabal has replaced Benghazi Aljadida, which withdrew from the sixteenth round, and Al-Khums replaced Al-Hilal Sabha, who also withdrew.
In a related context, Al-Ahly Tripoli lost 0-2 to Sudanese Al-Merrikh on Friday, in the first leg match of the CAF Champions League round of 32 at the Al-Ubayyid Stadium in Sudan.
Eric Kambale scored the first goal for Al-Merrikh in the 28th minute, and Nooh Mohammed scored the second goal in the 38th minute of the match.
The second leg match will be played at Benina Martyrs Stadium in Benghazi on 15 October, as Al-Ahly Tripoli tries to make up for the loss.
The Al-Nasr football club will play Kigali of Rwanda in the first leg match of the CAF Confederation Cup. The Al-Akhdar football club will also play in the same round of the tournament against Azam of Tanzania.
Notably, forward of the Sierra Leone football national team, Moussa Tombo who joined Libya's Al-Ittihad last week, appealed to be released after hearing gunshots near his residence, in Tripoli.
Tombo, who is keen to return back, has confirmed on video that his return trip ticket has been cancelled by his wife.
The striker is confused regarding his chances of leaving Libya. According to the club, his contract has been signed and sealed already, and he is now an Al-lttihad SC team player for the next two years.
Tombo published a video, in which he brandished a knife, saying, "From now on, anything that will happen to me will be because of my wife and my agent, even if she is exposed to death. Especially as she said to me, 'OK, when you die, the family will feel pain for losing you, and then I will marry again'."