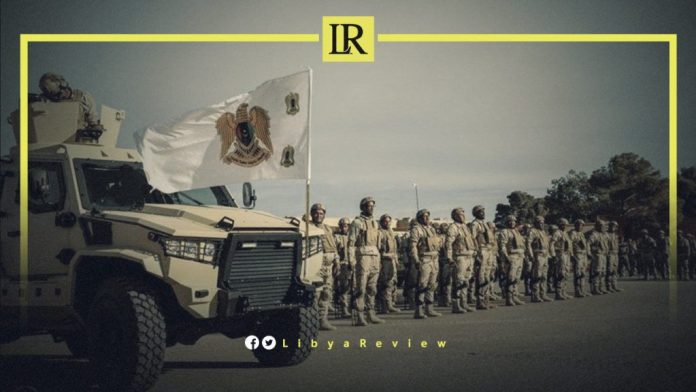 On Wednesday, Spokesman for the Libyan National Army (LNA), Major General Ahmed Al-Mismari said that forces raided a hideout belonging to extremist militants in southern Libya.
He stated that the raid took place in the far southwest, specifically south of the Qatroun region, near the Libyan-Chadian border.
Al-Mismari confirmed that there were no causalities among LNA forces. He added that "a group of takfiris was eliminated, and two others were captured."
The forces also found "light and medium weapons, ammunition, and two desert SUV's," he added.
This area is notorious for being controlled by gangs, drug smugglers, and human traffickers, most of whom are foreigners.
Regarding the presence of IS elements in Libya, he explained that the organization is present in small groups in the southwest, "where it benefits from the nature of the geography in the region."
Al-Mismari said that "Al-Qaeda exists in variable numbers according to circumstances and elements are trying to maintain lines of communication between groups in Libya, Mali, Niger, and Boko Haram."
Earlier this year, Major General Khaled Al-Mahjoub the Director of the LNA's Moral Guidance Department revealed that there have been several attempts to expel mercenaries from southern Libya.
He claimed that Turkey has an interest in the continuing instability in Libya.
Al-Mahjoub stressed that they were "securing all areas of southern Libya," noting that there are serious "attempts by mercenaries to destabilize southern Libya."
Al-Mismari announced that local forces from the Sebha Military Region had confronted subversive elements.
Al-Mismari claimed that these subversive elements "receive their orders directly from the Turkish intelligence, which leads operations to support the Brotherhood and extremist groups in Libya."
Libya has been in chaos ever since the 2011 overthrow and killing of long-time leader, Muammar Gaddafi in a NATO-backed uprising.