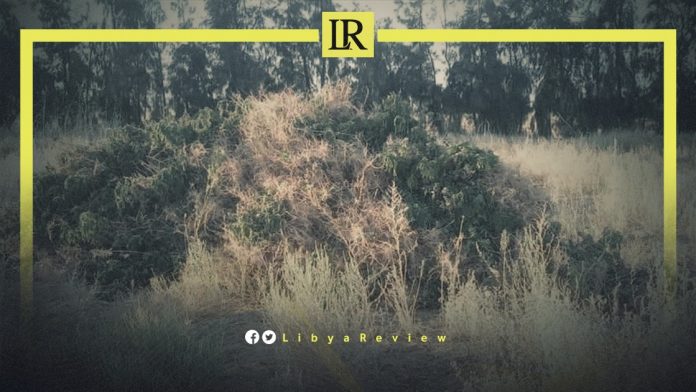 The rival Libyan government led by Fathi Bashagha announced that its Interior Ministry had raided a 100-hectare farm that was growing Hashish in the city of Sebha.
This was part of the efforts exerted by the Director and employees of the Sebha Security Directorate, to impose security and the rule of law in the city.
It added that after collecting information and taking permission from the Head of the Sebha Primary Prosecution, members of the investigation department of the Directorate's Criminal Investigation Department were able to raid a hashish farm in the city.
The statement noted that the contents of the farm were seized, and a sample of the existing plant was taken and sent to the Centre for Judicial Expertise and Research-Sebha Branch for identification.
The suspicious plant was found to be hashish, listed in the Narcotics Schedule No. (1) Item (12) attached to Law No. (7) of 1996 regarding narcotics and psychotropic substances. All legal measures were subsequently taken against the farm owners.