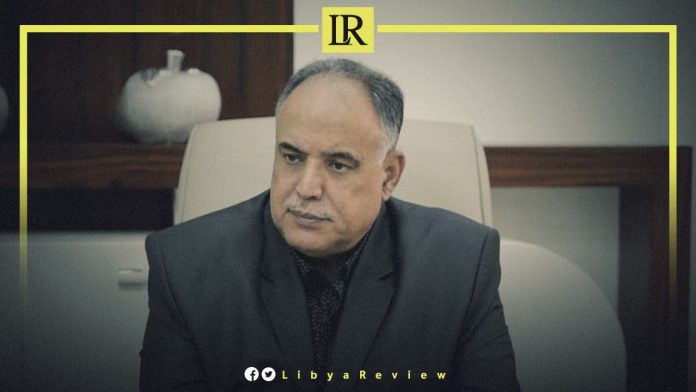 Libya's National Security Adviser, Ibrahim Bushnaf revealed that the National Security Council is "currently in contact with the American side to find out the legal status of the Libyan citizen, Abu Ajila Masoud, and on what basis he is being investigated."
"What we are discussing with officials in Washington is not the statute of limitations in litigation, but we affirm the agreement ratified by both parties that ended the dispute, and closed the door to returning to it again. If the American side argues that the right to litigation does not lapse by a statute of limitations, then we confirm what the whole world confirms, that ratified international agreements are superior to local legislation," Bushnaf added.
"We are communicating, in our capacity as the National Security Council, with the government and everyone in Libya, to find out the circumstances of this case, and who reopened it. Our focus now is on the United States of America to abide by the agreement that ended the conflict, and was ratified by Congress with a proposal made by then-Rep, Joe Biden, the current President, and issued by a Presidential decree signed by President George W. Bush," Bushnaf added.
Notably, the Libyan Parliament called on the Attorney General, Al-Siddiq Al-Sour to begin criminal proceedings against those involved in the kidnapping and extradition of Libyan national, Abu Ajila Masoud to the US.
This came in a letter submitted by Ashraf Al-Mabrouk, the legal adviser to the Presidency of the Parliament, to Al-Sour,
According to the letter, "This case has been settled with the US government under an official agreement, which resulted in the non-criminal liability of the Libyan state, and financial compensation for those affected by this terror incident."
Earlier today, a member of Libya's High Council of State (HCS) Saad bin Sharada condemned the "involvement" of the outgoing Government of National Unity (GNU), headed by Abdel-Hamid Dbaiba in extraditing Abu Ajila Masoud to the United States.
The Libyan intelligence officer faces charges of making the bomb that destroyed Pan Am flight 103 over Lockerbie, 34 years ago.
"The extradition of a Libyan citizen in a case that ended nearly three decades ago is treason. Compensation of about $3 billion has been settled and paid to those affected. The Libyan people have suffered from the siege for 9 years," bin Sharada told Libya Al-Hadath newspaper.