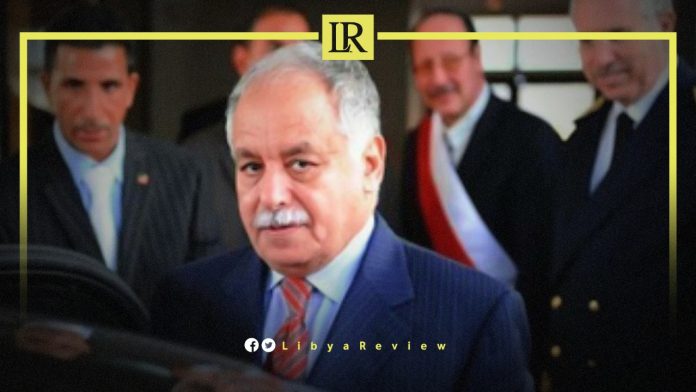 On Wednesday, Tunisia's investigative judge heard the testimony of former Tunisian Prime Minister, Hamadi Jebali regarding the extradition of Al-Baghdadi Al-Mahmoudi, the last Prime Minister of the Gaddafi era.
Notably, the Tunisian judiciary began interrogating a number of senior ministers and former officials, as part of its investigation into the extradition of Al-Mahmoudi,.
Samir Dilo, a member of the defence team for Noureddine Al-Buhairi, a leader in the Islamic 'Ennahda Movement', revealed that his client had been invited as a witness in the case.
In statements to the Tunisian radio 'Shams FM,' Dilo said that the former Tunisian President, Fouad Al-Mubazaa was also requested, in addition to other unnamed former officials.
A Tunisian judicial source told Erm News that, "the judiciary sent invitations to the former Prime Minister, Hammadi Al-Jabali and other personalities to appear before the court for a hearing session."
The source added that among the personalities who are also expected to be interrogated in the case, are "a former Prime Minister and Interior Minister," refusing to reveal their names.
Earlier, Tunisian MP, Mabrouk Kurshid demanded the trial of all those involved in the extradition of Al-Mahmoudi, including former Tunisian President Moncef Marzouki, former Minister of Justice Noureddine Al-Buhairi, and Al-Jabali.
Al-Mahmoudi, who served as prime minister under Gaddafi since 2006, was arrested in the Tozeur region in southern Tunisia in September 2011. After the decision to extradite him to Tripoli, he announced at the time that he had entered a hunger strike in his prison in Tunisia.
Al-Baghdadi was sentenced to death in 2015, but a Libyan court later acquitted him of the charges against him. Kurshid, Al-Mahmoudi's lawyer claimed that neither he, nor his client's family had been given any warning of the extradition
"I believe this is a state crime, and violates human rights," he told the New York Times, adding that "this is a sad moment for human rights in Tunisia. I think he's going to be tortured and treated illegally and believe that those who handed him over bear part of the responsibility."