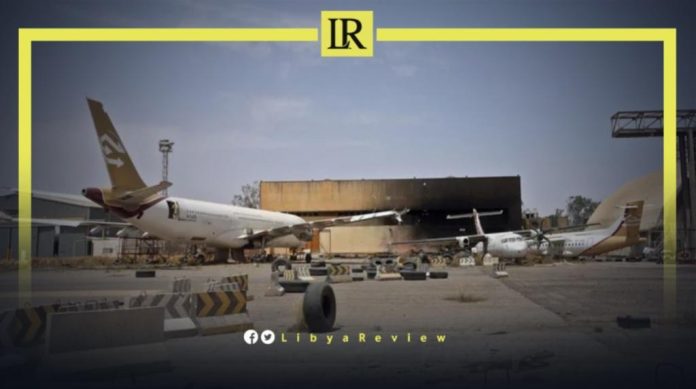 On Thursday, violent clashes erupted between Libyan militias in the vicinity of Tripoli International Airport, where the sounds of clashes with heavy weapons and explosions were heard in the civilian area of Qasr Bin Ghashir.

At least five explosions occurred, followed by gunfire ll during the confrontations between the 111 Libyan militia led by Abdel-Salam Al-Zoubi and the Rada militia led by Abdel-Raouf Kara, sources told Sky News Arabia. No casualties were reported.

Tripoli International Airport was destroyed in 2014, during intense fighting between rival militias.

In December, Libyan media sources reported that two people were killed and several wounded, as a result of clashes between militias in Sabratha, western Libya.

The Emergency and Ambulance Service confirmed the death of two people in the violent clashes. Media sources reported that the Libyan Red Crescent has withdrawn families caught in the clashes in the city center. The Coastal Road has been closed due to the fighting.

The Endowments Office in Sabratha announced that Friday prayers will not be held in Sabratha's Al-Atiq and Al-Mujahideen mosques.

Safety in the Libyan capital, Tripoli is continuously deteriorating, with threats of kidnapping and murder a daily occurrence for residents.

In November, a stray bullet killed, Mohannad Mohamed Belaid while he sat in his car, in the Noflieen area of Tripoli. The origins of the bullet are unknown, but reports and eyewitnesses claim that the shooting came from the Camp 77 military base.

The situation in other cities is not much different. In Al-Zawiya, two young men, Ali Al-Triki and Munzer Hammad were murdered in the Al-Mutrad area, west of the city.

Libya ranked fourth in the Arab world, and twenty in the world, among the countries with the highest levels of organised crime, according to the report of the Global Initiative to Combat Crime (GLOBAL INITIATIVE).