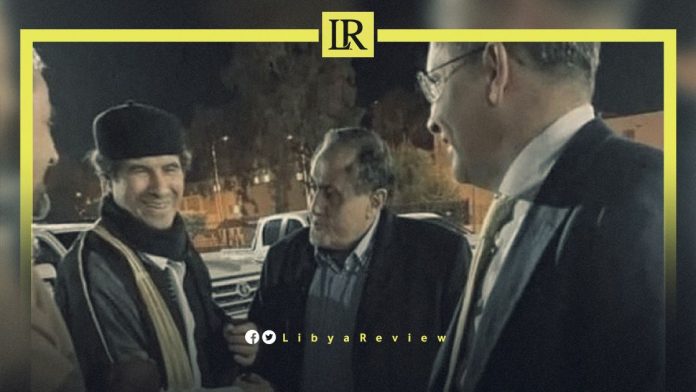 On Monday, a member of the Libyan Parliament, Misbah Douma noted that "Abdullah Mansour was acquitted in February 2020 by the Tripoli Court of Appeal, and that the ruling was delayed for three years."

In a tweet, Douma expressed his hope that Mansour's release would "promote the path of national reconciliation in Libya, by applying justice to all. As one of the representatives of the Libyan people, I thank the Government of National Unity (GNU) and everyone who contributed to the release of Abdullah Mansour."

Over the past years, many tribal leaders have called for the release of remnants of the Gaddafi regime, in Tripoli and Misrata. These demands are always rejected by militia leaders.

Notably, a former Libyan intelligence operative pleaded not guilty to assembling the explosives used in the 1988 bombing of flight Pan Am 103 over Lockerbie, Scotland. 270 people were killed in one of the deadliest terrorist attacks in US history, according to Washington Post.

Abu Ajila Masoud, 71, entered his plea in federal court in Washington, on Wednesday. This follows his extradition in December by one of Libya's rival factional governments.

"At this time your honour we would enter a plea of not guilty," said Whitney Minter, a US federal public defender.

US authorities said they would seek Masoud's continued detention pending trial at a bond hearing on 23 February, if his defence sought to argue for his conditional release. He possibly faces two counts, including the destruction of an aircraft resulting in death, punishable upon conviction by up to life in prison.

The US Justice Department has alleged that Masoud confessed his crimes to a Libyan law enforcement official, in September 2012.

Libyan sources told Russia's Sputnik news agency that Washington has asked the GNU to hand over Abdullah Al-Senussi, the Intelligence Chief during the Gaddafi era.

The sources warned that some Libyan tribes will escalate the situation against the GNU in the coming days if political prisoners are not released.