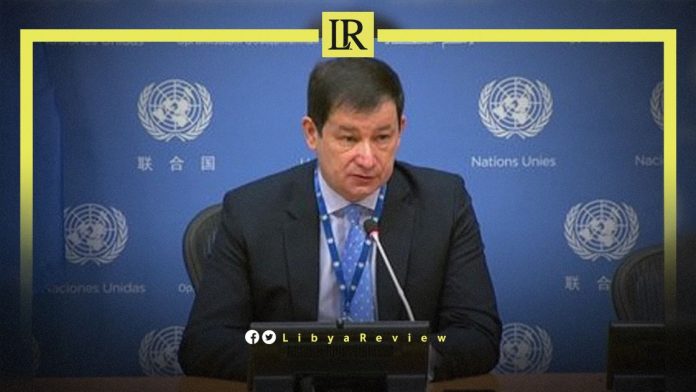 The First Deputy Permanent Representative of Russia to the United Nations, Dmitry Polyanskiy accused the West of "hypocrisy." He claimed that the United States sought to maintain the current situation in Libya.

During his speech before the United Nations Security Council (UNSC), Polyanskiy called on Libyans "not to fall into the trap set by the Western parties, that only work to serve their interests in Libya."

The Russian diplomat welcomed the initiative of the UN Envoy to Libya, Abdoulaye Bathily on holding elections in 2023. He stressed that Moscow would consider Bathily's initiative seriously.

He affirmed support for Bathily's efforts, stressing the need, "not to rush to organize the elections, to ensure their success."

Polyanskiy added that "achieving peace in Libya requires coordinated efforts by all concerned international parties." He emphasised that "establishing mechanisms to resolve the Libyan problem without involving the Libyans is ineffective."

He also called for the "speedy removal of foreign forces from Libya, in a simultaneous and balanced manner."

On Monday, Bathily briefed the UNSC on the latest developments in Libya. "I have decided to launch an initiative aimed at enabling the organization and holding of presidential and legislative elections in 2023. In this regard, I plan to establish a High-level Steering Panel for Libya," he announced.

According to the UN Envoy, the proposed mechanism will bring together all relevant Libyan stakeholders, including representatives of political institutions, major political figures, tribal leaders, civil society organisations, security actors, women, and youth representatives.

Bathily noted that the initiative will facilitate the adoption of the legal framework and time-bound roadmap to the holding of elections in 2023. The proposed Panel will also "provide a platform to advance consensus around related matters, such as election security and the adoption of a Code of Conduct for all candidates," he added.