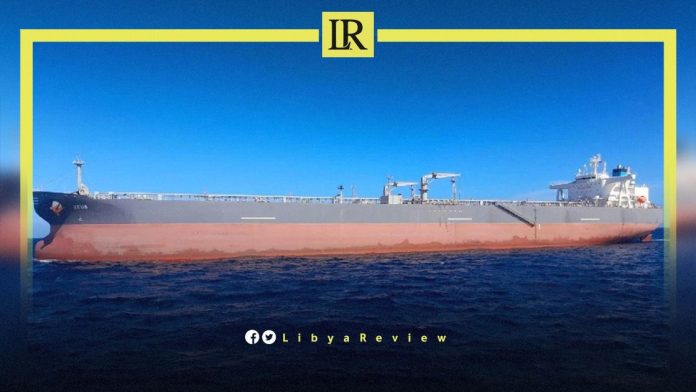 A million barrels of crude oil were exported to China from Tobruk's Hariga oil port in eastern Libya, a source at the port said in press statements. The source added that the oil tanker, ZEUS docked at the port's berth on Wednesday, and is now on its way to China.

He explained that the Hariga Marina, which is operated and supervised by AGOCO, has exported two million barrels since 1 March.

Today's production from the Masala and Sarir fields reached 200,000 barrels, through a 513-kilometre long, 34-inch diameter pipeline.

The source confirmed that the shipping and export operations are carried out according to the precautionary measures, to combat the COVID-19 pandemic. As well as to preserve the environment, which is one of AGOCO's most important priorities.

On Tuesday, Libya's National Oil Corporation (NOC) announced that crude oil production reached 1.205 million barrels.

In a statement, the NOC added that condensate production amounted to 54,000 barrels. It noted that the total domestic consumption of natural gas amounted to 1.3 billion cubic feet, during the past 24 hours.

Last month, the Minister of Oil and Gas in Libya's Government of National Unity (GNU), Mohamed Aoun expressed his hopes that "oil production will return to 2010 levels."

In press statements on the sidelines of the OPEC meeting in Kuwait, Aoun noted that Libya produces about 1.2 million barrels of oil per day.

He expressed his hope to raise production levels, and to return production to 2010 levels when Libya was producing 1.6 million barrels per day, "within two or three years."

Aoun explained that he hopes that "Libya's decision to lift the state of force majeure in the oil and gas exploration sector will encourage the return of foreign oil companies to the country."


Oil-rich Libya plunged into chaos after a NATO-backed uprising toppled and killed longtime leader Muammar Gaddafi in 2011. In the chaos that followed, the county split, with the rival administrations backed by rogue militias and foreign governments. The country's current political crisis stems from the failure to hold elections on 24 December 2021.

The country's Prime Minister, Abdel-Hamid Dbaiba who is leading a transitional government in Tripoli has refused to step down. The country's eastern-based Parliament appointed a rival Prime Minister, Fathi Bashagga, who is seeking Libya's UN seat.