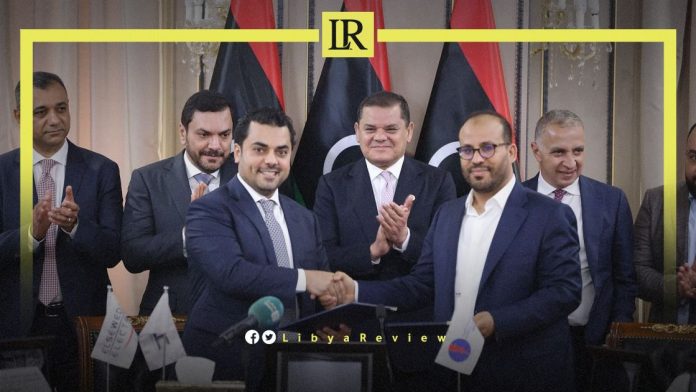 Egyptian Company Suwaidi Electric Co. and Qatar's UCC Holding signed a contract to build a 1,044 M power plant project in Libya.

Libya's Government of National Unity (GNU) said in a statement on Monday, that the plant is "expected to provide a significant boost to the country's power sector." It is set to be implemented in collaboration with the General Electricity Company of Libya (GECOL).

According to Doha news, the deal is valued at €1.19 billion euros, and it is set to be completed within a period of 26 months. It will be located in the North African country's coastal region, and will play a crucial role in meeting the growing demand for electricity in Libya.

The project aims to provide a reliable source of electricity to households, businesses, and industries across the country. As well as boosting economic activity, and improving the quality of life for citizens.

On Sunday, GECOL announced the implementation of the first solar power plant in "Al-Saddadah."

According to a statement by the company, the Al-Saddadah plant would later be connected to the public electricity network with a capacity of 500 megawatts. It is being implemented by the French energy giant, Total Energy.

This is part of the framework of cooperation between GECOL, and the Renewable Energy Agency (RNA) to "implement the strategic plan to integrate electrical capacities produced from renewable energy sources into the public electricity network."

Last month, South Korea's mega-firm, Daewoo announced that it secured a deal with GECOL to build two gas-fired power plants in Libya.

According to the Korea Herald newspaper, the construction deal is worth $790 million dollars. Under the deal, Daewoo will build the stations in Libya's Mellitah and Misrata regions.

The construction agreement was concluded as the government needed additional power plants to manage increasing electricity demand, during the summer season.

"The latest signing to build power plants in Mellitah and Misrata is meaningful because it was achieved through the company's efforts and strategy to maintain its strong ties with Libya," Daewoo said in its statement.