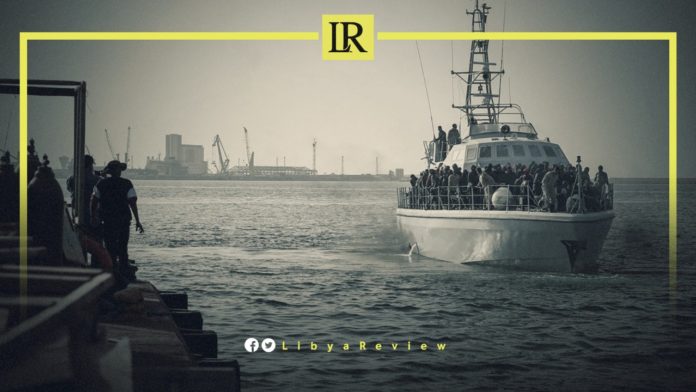 On Thursday, the United Nations High Commissioner for Refugees (UNHCR) reported that 91 migrants were intercepted off Libya's western coast.
UNHCR added that on Wednesday, that after spending two days at sea on a rubber boat, that the mostly Ethiopian and Eritrean migrants were brought into Tripoli, with few provisions.
UNHCR said that, "survivors included twelve women and four children." It added that the UNHCR, and its medical partner, International Rescue Committee (IRC), had provided relief items and medical aid upon their arrival. The UN agency also called for increasing safe and legal pathways for people in need of protection from Libya.
On Monday, 686 migrants disembarked on the Italian island of Lampedusa on a 15-meter fishing boat, after departing from Libya according to Italy's Il Messaggero newspaper.
The migrants came from Egypt, Chad, Morocco, Syria, Bangladesh, Sudan, Nigeria, Ethiopia, and Senegal. They had reportedly departed from the Libyan city of Zuwara, on the western coast.
The fishing boat was intercepted by patrol boats eight miles from the coast. The disembarkation operations, which include a first medical triage, ended just before one in the morning.
Five migrants were taken to the island's outpatient clinic, the Italian newspaper revealed.
According to the International Organization for Migration (IOM), more than 22,000 migrants, including women and children, have been rescued this year. Hundreds of others have died or gone missing off the central Mediterranean route.
In July, the Italian Parliament approved the government's request to refinance the Libyan Coast Guard for the fifth consecutive year. This comes despite reports of torture, death, and more generally the systematic violation of the most basic rights of migrants in Libya.
Since 2017, Rome and Brussels have spent about €1.1 billion euros to finance the Libyan Coast Guard and the other authorities in the North African country.
The Head of the Benghazi Law Enforcement Force, Colonel Jamal Juma Al-Amami, stated that over 45 Turkish and Iranian migrants were detained, after their boat stalled off the Libyan coast.