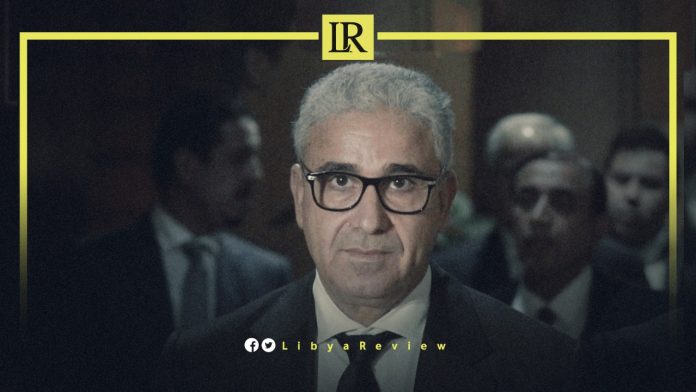 The Libyan Parliament-designated Prime Minister, Fathi Bashagha claimed that Libya could provide the United Kingdom with the resources it needs, if the West helps rebuild Libya after years of war.
In press statements to the British newspaper 'The Telegraph' Bashagha confirmed that this can be achieved through "the commercial links that are established, improving the lives of the Libyan people, and providing the resources that we know Europe and the world need."
He added that the UK can still help rebuild Libya, "give us hope and give us a chance." As well as requesting, "the investment and support needed to turn Libya into a prominent nation-state, and a pillar of the international community."
According to The Telegraph, Bashagha rejected the possibility of deploying ​​peacekeeping forces. He said the West should provide technology and expertise, to help secure Libya's land and sea borders. He also noted that this would help prevent the flow of migrants to Europe.
Bashagha called on the UK to use its economic and diplomatic influence to ensure the reconstruction of Libya.
Days ago, Bashagha called for international support so he can help end the migration crisis in Europe.
Bashagha was appointed earlier this year by the Libyan Parliament, to replace Prime Minister Abdel-Hamid Dbaiba.
In an interview with Express Online on Sunday, Bashaga discussed his hope to end the instability in the country, "which has made it the major route for terrorism and human traffickers taking illegal migrants into Europe, and on to the UK.
"Strong action will bring stability to Libya, and this will take organised criminal gangs head on. I very much hope the UK will engage with us and provide investment, training, and share technology with our security forces. This will keep both of our nations safer," Bashaga noted.
He also supported plans by Britain to process asylum claims in Rwanda. "Controlling borders is a priority for all nations. Action taken which deters dangerous journeys will be beneficial to both the nation, and those attempting to enter."
Bashagha also vowed to crack down on terrorism, having already made approaches to Turkey for cooperation on the issue. "I will intensify efforts to combat terrorism and organized crime, address the deteriorating security conditions, secure ports and borders; and strengthen cooperation between the various security and military institutions and judicial authorities.