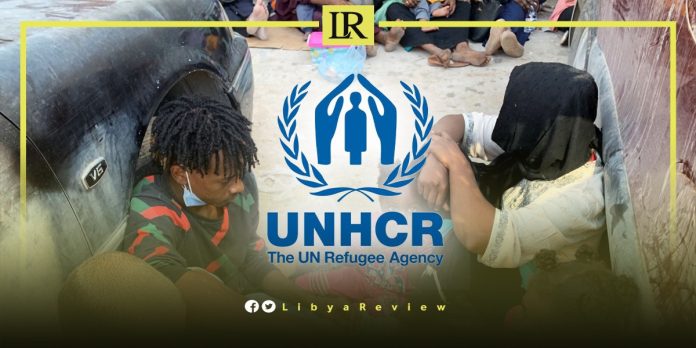 The United Nations High Commissioner for Refugees (UN) reported that the number of refugees and asylum seekers registered in Libya by the end of May 2022 had reached 44,203 people, while internally displaced persons (IDPs) reached 168,00 people.
The UNHCR published a static showing that the amount of funding it obtained amounted to $49.5 million out of the total $70 million it needs to finance its work in Libya for 2022.
Sudanese refugees came first, followed by the Syrians, then of Eritreans, Palestinians, Ethiopians, Somalis, Iraqis, and Yemenis.
Benghazi, Tripoli, and Misrata host the largest number of refugees, followed by cities of Sirte, Al-Marqab, Murzuq, Ajdabiya and Ubari.
Last week, the Interior Ministry of the outgoing Government of National Unity (GNU) opened a new office for the deportation of immigrants in Tripoli. Detention centres for immigrants in Libya have long been the subject of criticism from human rights institutions and the United Nations (UN).
In January, the UN Secretary-General, António Guterres, said in a report that thousands of detainees are held illegally and often in inhumane conditions in facilities controlled by armed groups or secret facilities in Libya. He added that over 12,000 detainees are held officially in 27 prisons and detention facilities across Libya, according to a report obtained by the Associated Press (AP.)
Guterres said in the report that the United Nations Support Mission in Libya (UNSMIL) continues to document cases of arbitrary detention, torture, sexual violence and other violations of international law in facilities operated by the government and other groups.
He noted the thousands of detainees who do not appear in the official statistics provided by Libyan authorities – over 12,000 – are unable to challenge the legal basis for their continued detention.