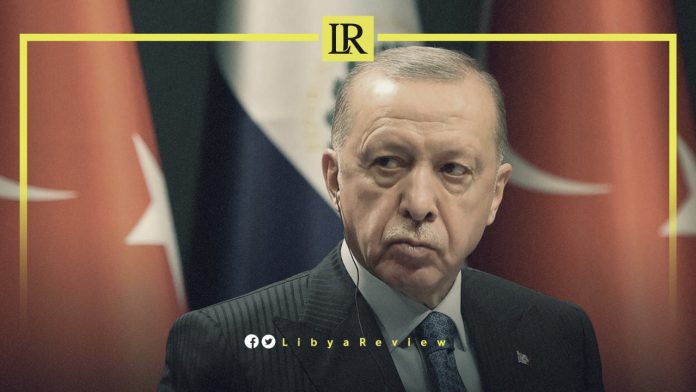 Turkish President, Recep Tayyip Erdogan claimed that several countries have requested Turkey to explore potential gas reserves, including Libya.
According to the financial newspaper, "Ekathimerini," Erdogan announced Turkey's plans to drill for hydrocarbons (oil and natural gas) in its maritime zone. As well as both on and offshore in third countries.
In an interview on Al-Haber TV, he said: "We have the capacity to go with our ships to third countries that possess natural gas reserves to drill, extract the gas, and jointly sell it to other countries. We have requests from several countries. Libya is first in line, they tell us that we can cooperate in this way."
Last month, Erdogan said that Ankara will begin exploring for hydrocarbons in Libyan waters, following a recent deal with the Tripoli-based government, according to Bloomberg.
The Turkish President has rebuffed criticism from the European Union, and within Libya of its push to expand energy collaboration with one of the country's two rival administrations.
"We've started to work with Azerbaijan to double the capacity of Tanap, which is of critical importance. With the hydrocarbon agreement we've signed with Libya, we've created a new area of cooperation in the extraction of oil and derivatives from the continental shelf of this country," Erdogan stated.
Libya and Turkey signed a series of economic agreements that included potential energy exploration in maritime areas.
The agreements will allow for oil and gas exploration in Libyan waters and come three years after the two countries signed a maritime border deal, Turkish Foreign Minister Mevlüt Çavuşoğlu said after signing the MoU in Tripoli.
The EU said the deal infringes upon the sovereign rights of third states and doesn't comply with the United Nations Law of the Sea.
The Greek Foreign Ministry has said in a statement that it is following developments in Libya very closely, "especially Monday's signing of a 'memorandum of cooperation' between the Libyan GNU and Turkey in the field of hydrocarbons. "
The Egypt-Greece statement added that Greece "holds sovereign rights in the area, which it intends to defend by all legal means, in full respect to the International Law of the Sea."
Libya, home to Africa's largest crude oil reserves and a member of OPEC, has largely been wracked by chaos since Muammar Gaddafi was toppled in 2011.