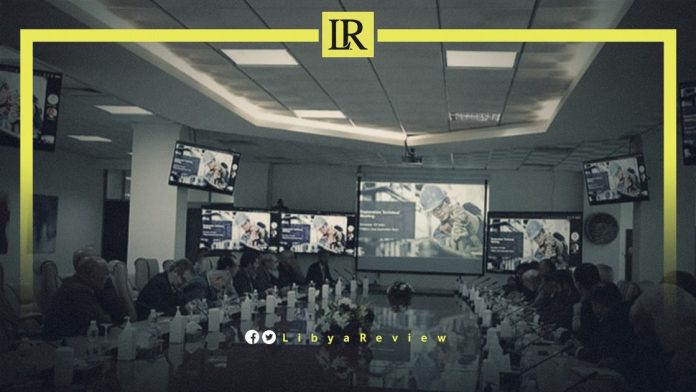 On Thursday, the Exploration Department of Libya's National Oil Corporation (NOC) held a technical meeting with officials of Suncor Energy Inc. to discuss ways to boost cooperation.
During the meeting, the Libyan officials discussed the possibility of the Canadian company resuming its exploration activity in Libya.
They also reviewed Libya's company's oil and gas exploration activities over the last two years, and the action plan that it hopes to implement in 2023.
The meeting was attended by Suncor's Exploration Department Director, and the General Manager of the company's branch in Libya.
Following the meeting, a workshop was held to review the company's exploration activity and its plans to increase investments in Libya.
The Exploration & Production business at Suncor has significant onshore acreage holdings in Libya, held via Exploration and Production Sharing Agreements (EPSAs).
These EPSAs could provide access to significant production over the next 25 years, and access to low-cost production growth opportunities through the redevelopment of existing fields. As well as opportunities to explore in the prolific Sirte Basin.
Exploration was put on hold in 2011 when Suncor declared a force majeure, due to civil unrest. The period of force majeure under its contractual obligations has since ended in Libya, and Suncor has restarted exploration activities.
Harouge Oil Operations is a joint venture, where Suncor has a 49% stake. Production in Libya continues to be impacted by political unrest, with the timing of a return to normal operations remaining uncertain.
Notably, crude oil production in Libya has reached 1,201,000 barrels per day.
In late September, Libya's Oil Minister, Mohamed Aoun directed the NOC to begin exploration of more blocs, both offshore and on land, in addition to developing existing discoveries.
During the Libyan Oil, Gas, and Renewable Energy Exhibition, Aoun explained that this was an invitation for foreign and Arab companies to start investments in Libya. He added that it, "encourages foreign investors to see Libya, and develop the oil sector."
He noted that production at the end of 2022 will be close to the current daily production of crude oil, which is 1.2 million barrels per day (bpd).
The NOC's Chairman, Farhat Bengdara said that they plan to increase production of crude oil to 2 million bpd.