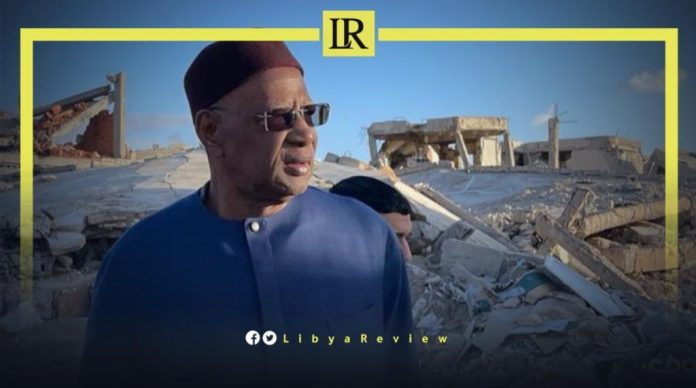 On Monday, the Special Representative of the UN Secretary-General to Libya, Abdoulaye Bathily announced that a meeting will be held "within weeks" with Libya's southern neighbours to discuss ways to remove mercenaries.

In a press conference following a meeting with Libya's 5+5 Joint Military Commission (JMC), Bathily said that "there are important decisions taken to discuss the mercenaries file, specifically with neighbouring countries in southern Libya (Sudan – Chad – Niger)."

"We sensed in the members of the JMC, the determination and commitment to work towards peace and stability in Libya. What we witnessed in the work of the commission confirms that the armed forces in Libya are ready to support the political process," he said.

The UN Envoy affirmed the need for "the support of the international community for the JMC to fully implement the ceasefire agreement."

"We met with international and local ceasefire observers, and discussed the possibility of them completing their work from Sirte. We expect politicians to adhere to what the JMC is doing to get the country out of the current crisis," Bathily added.

On Sunday, Bathily said that "it is critical that peace, stability, and legitimate institutions are restored in Libya."

During his tour of Sirte, Bathily met with locals, and stressed that "the city can be renovated, businesses and people can be fairly compensated, social services fully activated, and peaceful relations revived among the citizens."

"I had a tour of Sirte city where I saw some of the damage from the conflict. It is heartbreaking to see firsthand such destruction of homes, public and private properties, and even worse, the impact it has had on people," Bathily tweeted on Sunday.

"After meeting with the JMC 5+5 today in Sirte, I had the pleasure of meeting with local children. They deserve a safe and prosperous country full of opportunities. I urge all Libyan political actors to consider their roles in history and not let the children of this country down. They are the future of Libya," the UN Envoy added.