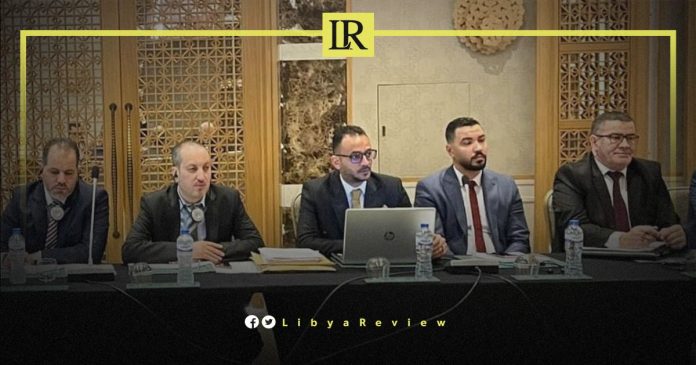 On Saturday, the consultations of Article IV of the agreement establishing the International Monetary Fund (IMF), between the IMF mission team and the Central Bank of Libya (CBL) team, which had been suspended since 2013, began in the Tunisian capital.

According to a statement by the CBL, "these consultations will continue throughout this week with Libyan institutions and relevant ministries, for the purpose of assessing the economic and financial situation of the state."

Last month, Italian Strategic Expert, Danielle Roventini, said that the Governor of the CBL, Al-Siddiq Al-Kabir, informed Abdelhamid Al-Dbaiba, Head of the Interim Government of National Unity (GNU), that the funds available in the bank will not be "enough."

According to the Italian expert, Al-Kabir said that the funds now are only enough to pay the salaries of civil servants.

In press statements to the Libyan economic newspaper Sada, Roventini added that this is a bad sign indicating the deterioration of the economic situation, which may lead to more social tensions in the country.

He noted that the Libyan state currently employs more than two-thirds of the working-age population. He pointed out that Al-Dbaiba's government has little legitimacy in the country because it is not exist in the eastern region.

In January, the World Gold Council revealed in its annual report, that the CBL withheld gold reserves data since 2014.

Libya's gold reserves decreased by about 27 tons in the last disclosed data. Its reserves in 2011 amounted to 143 tons, and decreased in 2014 to 116 tons.

The CBL's concealment of data raises fears that the reserves have declined further.

In September 2022, the Speaker of the Libyan Parliament, Ageela Saleh, said that the CBL's Governor Al-Siddiq Al-Kabir "lost his legal status and is no longer affiliated with the Parliament." He then assigned Ali Al-Hibri as acting Governor in July 2022.

In November 2022, the Libyan Parliament issued a decree assigning Marei Al-Barassi as the caretaker governor of the CBL in Benghazi.