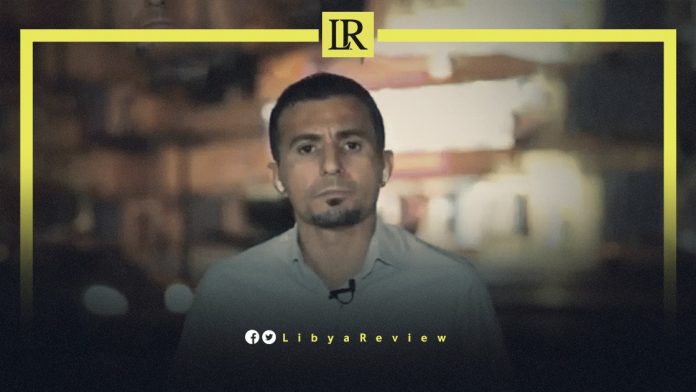 The security forces affiliated with the Libyan Internal Security Agency (ISA) arrested a correspondent of 218 TV in Sirte. They arrested Ali Al-Rifawi on Saturday evening.
"The journalist will be subject to detention and interrogation for reporting on the work of the Sirte municipality," the Commander of the ISA told Al-Rifawi's relatives, according to Channel 218.
"Ali's reports would inflame public opinion in Libya," the ISA official told Al-Rifawi's relatives.
218 TV held the ISA in Sirte responsible for the safety of its correspondent.
It also demanded his immediate release, saying "that the arbitrary arrest of Rifawi violates all laws of media freedom and personal freedom."
The Libyan channel called on all local and international human rights organisations to coordinate and work for his release. It stressed that it stands neutral in covering all events in Libya, away from political quarrels and party affiliations.
On Friday, the United Nations (UN) Human Rights Council expressed its concern by the deepening crackdown on civil society in Libya.
The UN Human Rights Council said in a statement that the arbitrary arrests and a campaign of social media vilification are having a serious effect on human rights defenders, humanitarian workers, and other civil society actors in Libya.
"Members of the ISA and state-affiliated armed groups have arbitrarily detained human rights defenders and civil society actors, and have subjected them to torture, verbal harassment and intimidation," the statement added.
It urged the Libyan authorities to launch prompt and effective investigations into the alleged human rights violations, including allegations of torture, and hold all alleged perpetrators to account, including members of the ISA.
Last week, the National Commission for Human Rights in Libya (NCHRL) strongly condemned the campaign of arbitrary arrests in Sirte city. It said that this constitutes a flagrant violation of the right to demonstrate and peaceful gatherings and a violation of the right to freedom of opinion and expression.
It called on the security and military authorities in Sirte to reveal the fate of all abductees and forcibly detained persons and release them immediately and unconditionally.
It noted that the fate of the forcibly detained is still unknown. This is because of their participation in a vigil recalling the intervention of the North Atlantic Treaty Organization (NATO) during the year 2011.