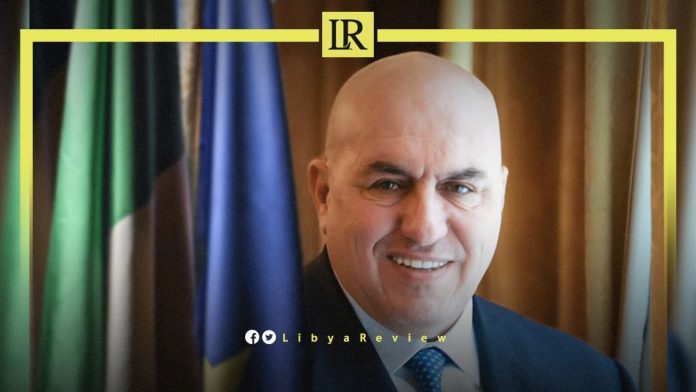 On Thursday, Italian Defence Minister, Guido Crosetto said that "the stabilisation of Libya is essential," according to Italy's NOVA news agency.

This came during the Minister's briefing before the joint Foreign Affairs and Defence committees of the Chamber and Foreign Affairs of the Senate.

"So far we have achieved very little compared to the efforts made in Libya," Crosetto pointed out. He affirmed that Italy will "take part in various missions on Libya in 2023, at national, international, and European levels."

He added that these missions include the Bilateral Assistance and Support Mission (Miasit), the Safe Mediterranean Mission for fighting illicit trafficking,Operation IRINI, whose operational command will continue to be hosted in Rome, and EUBAM Libya, whose objective is to provide assistance in border management.

In addition, Crosetto confirmed that Italy is "ready to play the role of facilitator and mediator in the reunification of the Libyan armed forces, where the conditions are created."

On Wednesday, Egyptian President, Abdel-Fattah El Sisi held talks with Crosetto in Cairo.

They focused on strengthening military cooperation, in addition to the latest regional developments, especially with regard to the ongoing crisis in Libya.

The two agreed on the importance of pursuing "political solutions for various regional crises within the framework of protecting states' unity, and the safety of lands."

As for the Libyan file, El Sisi stressed the need to "meet the Libyan people's aspirations for restoring security and stability, and moving ahead toward the development and prosperity of their country."

He also reiterated Egypt's "firm stance to help create the required climate for holding Libya's Presidential and Parliamentary elections simultaneously."

In turn, Crosetto stressed that Rome is "working for the stability of Libya, and to end the flow of migrants to European countries, especially Italy."

Libya has been in chaos since a NATO-backed uprising toppled longtime leader Muammar Gaddafi in 2011. The county has for years been split between rival administrations, each backed by rogue militias and foreign governments.