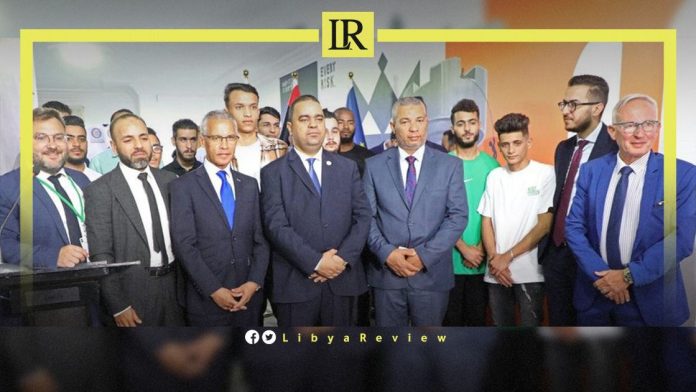 The French Embassy in Libya and the European Union (EU), delegation inaugurated a vocational training centre in Janzour, western Libya, to integrate Libyan youth who have been involved in armed conflicts into the labour market.

The French Embassy stated the centre helps ex-fighters reintegrate into the Libyan labour market and provides vocational training and business acceleration assistance to 200 people. The step came as part of a social and economic reintegration program funded by France and the EU and implemented by the NGO Super Novae. The inauguration came in partnership with the Libyan Ministry of Labour and Rehabilitation.

The Embassy pointed out that the centre, which consists of 22 rooms and two floors with 800 square meters, is multi-service and will receive former Libyan ex-fighters in the coming months to help them reintegrate into the civil world and the social and economic landscape of their country.

"I am very happy to see that there are new opportunities for ex-combatants and current fighters," says Jose Sabadell, Head of the EU Delegation to Libya. "This centre is a real partnership with France to offer real opportunities for change."

NGO Super Novae designed a program for ex-fighters to provide them with the basics of entrepreneurship and encourage them to start their own businesses. It also holds educational workshops on the business world (management, finance, etc.), as well as activities on human development, art, and sports.

"Together with the EU, in partnership with the Ministry of Labour and Rehabilitation, we have been fully supporting over the past two years all the necessary and appropriate means to create this multi-service centre," says French Ambassador to Libya, Mostafa Mihraje.

"The centre comes as a step on the road to sustainable security and stability in line with the aspirations of the Libyan people," Mihraje added.

According to the statement, the inauguration of the centre is the second phase of a project which was launched in 2021, as 200 former Libyan fighters from the cities of Zintan and Misrata have already benefited from it.